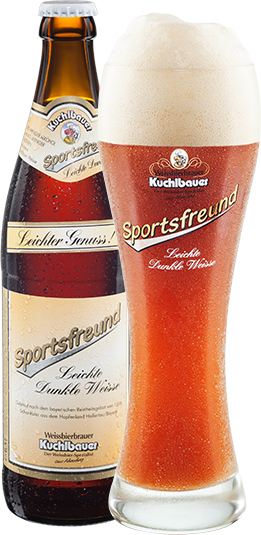 Back to overview
Sportsfreund
"100% wheat beer flavor with reduced alcohol content and 40% less calories".
The highlight of this light beer is its rich chestnut brown color and its unfiltered haziness. A creamy head of foam and refreshing, luscious tingling on the palate top off the initial yeasty flavor of this wheat beer. The slender body, with its subtle hoppy bitterness, won from regional Hallertau hops, emphasizes its fruity finish with hints of smoke.
Beer & Food Pairings: Pairs perfectly with light meals, soups, soft cheese varieties, veal and pasta.
Original Extract: 7.5 %
Alcohol content by volume: 2.8 %
Ingredients: Water, wheat malt, barley malt, hops, yeast
Reduced Alcohol,
Dark Wheat Beer